Till from yesterday, the news was rolled out on the internet that "Launching Facebook Reels Globally & New Ways For Creators To Make Money". So since I was heard that relish news, I can't control my hands to wrote over it for all my followers, to make them aware of all the launched features and tools by Meta and also chances of earning high money through your android or IOS. 😀
So if you are a creator and want to share your content worldwide & also want to earn through Meta Monetization then this article going very profitable for you. Keeping reading ahead will surely help you to understand what is Facebook Reels actually and how creators make money by uploading their short videos.
What Is Facebook Reels?
FB reels are short creator videos, for engaging people across Facebook Reels feed. Meta on 5th August 2020 lunch Instagram Reels for Insta users in several countries, so you guys hope familiar with Instagram reels before, Facebook reels also like them. A creator should simply get an option of Reels on his/her mobile, simply they can upload short videos by their phone. Meta Reels comprises of video formate including audio, sound, video effects and more. Facebook Reels option look like on FB profiles, as the screenshot below my Facebook account.
Technical Specifications
As Facebook reels are for android and apple devices holders below are some technical specifications mentioned for your ease.
Meta reel's average durations must be started from 03 seconds to 60 seconds.
Before uploading your short video make you the video format is in mp4.
Resolution for video formate is started from 1080P and also it would be 4k, but after uploading the video Reels Feed locks in 720P quality
IOS & android aspect upload ratio is 9:16 for your devices.
Launching Reels On Facebook In the US
After Instagram reels, Meta decided to enable Facebook short videos for creators of android & IOS across the US (United States) only on 29 September 2021. This was the testing phase of short videos on Facebook which limits just in the boundaries of the United States with the promise to lunch other countries as well sooner. Along with giving an opportunity to upload creative short videos with several helpful tools, Meta also announces an invite Bonus program for creators also.
Grow Fresh Viewers
Through Meta, Reels video creators have many opportunities to enhance their audience in some reliable ways. You can also make viral your short videos by using these methods which we mentioned below.
By News Feed
By Facebook Groups
By Instagram Share
By News Feed
Your reel's short videos go across Facebook News Feed all over the Meta, the best is that Facebook reels not just stick to show your followers but it also shows to even people not following you. Top of the news feed section Facebook users can see your reel's videos.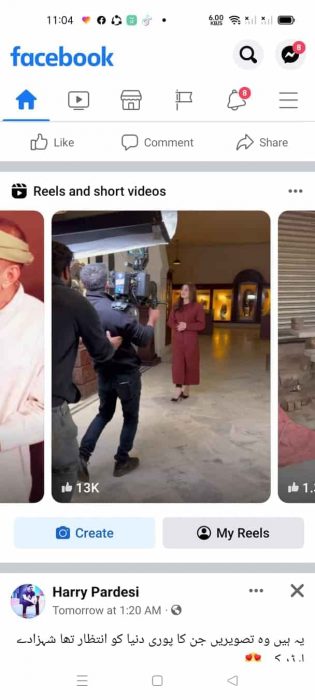 Check: Facebook Instant Articles Monetization 
By Facebook Groups
FB groups are a great way of engaging more traffic to your reels, creators would search groups according to their niches, groups gives a big opportunity to members to share their reels for increasing their views and followers.
By Instagram Shares
Creators are also eligible to share their short videos from Instagram to their Facebook. Meta test this technic and through Insta share some members also show their short videos on the Facebook recommendation. Creators can control their feed simply.
Earn Through Facebook Reels Play Bonus Program
At that time meta also announce a bonus program for US creators, Facebook promises to invest over 1 billion dollars for 2022. Facebook reels bonus program activated just on the invite-only base. They give a source of earing to creators while people view their reels also. In the coming days, Facebook Reels Play Bonus going the more powerful way of income for video creators.
Launching Facebook Reels Globally
As in the beginning days, Reels are just for the people of the US, and creators also earn through their reels by reels play bonus program. But Facebook launching that time reels only in the boundaries of the US with the commitment to lunch all over the world soon.
Now the biggest news from meta to is that they fulfil their commitment by launching the Facebook Reels Play feature for more than 150 countries globally on 22 February 2022. Now people from across 150 countries are eligible to create, upload and earn from reels short videos. Mark Zuckerberg announced this news on his official FB page.
More Ways to Earn Money From Facebook Reels
As above already we discuss that Facebook Reels offered to earn program through the Reels Play Bonus program. This time reels are not just offering bonuses but also give a big chance to earn through overlay ads also.
Facebook Reels Overlay Ads
There is another good news for all creators that Facebook also allowed them to earn through offering ads on their short videos. Creators who already monetized their pages through Facebook in-stream ads their short videos automatically monetize through overlay ads. This service is still limited to the below countries' creators, but Meta already announces that in the mid of coming month March 2022 it will also be available globally for all ads break creators.
Check: Facebook Instream Ads Eligibility
More Editing Features
This time Meta also make video editing more updated for creators.
Your video editing matters a lot, for attracting more visitors to your reels. So Facebook founder Mark Zuckerberg as announce publicly about the Reels availability globally he also give a gift to all video makers that they lunch more video editing features & tools like now users were able to Remix their shorts and more.